OEM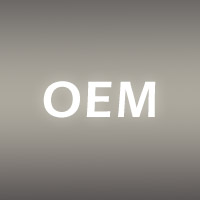 Dayjiuh Industrial consistently polishes computerized automatic production line and quality of mold to enhance production efficiency and product quality. We firmly believe our OEM capability and working energy could help cultivate deep relationship with you and support development growth for you.

Year of Experience:
20 years
Production Line:
● Die Casting Zinc Product
● Die Casting Aluminium Product
● Aluminium Extrusion Product
● Kitchen Cabinet Handles
● Kitchen Cabinet Knobs
● Furniture Handles
● Furniture Knobs
● Soft & Cabinet Foot
● Glass Clip
● Mirror Beads
● Kitchen & Furniture Accessory
Material: Zinc Alloy, Aluminum, Brass, Steel, Stainless.